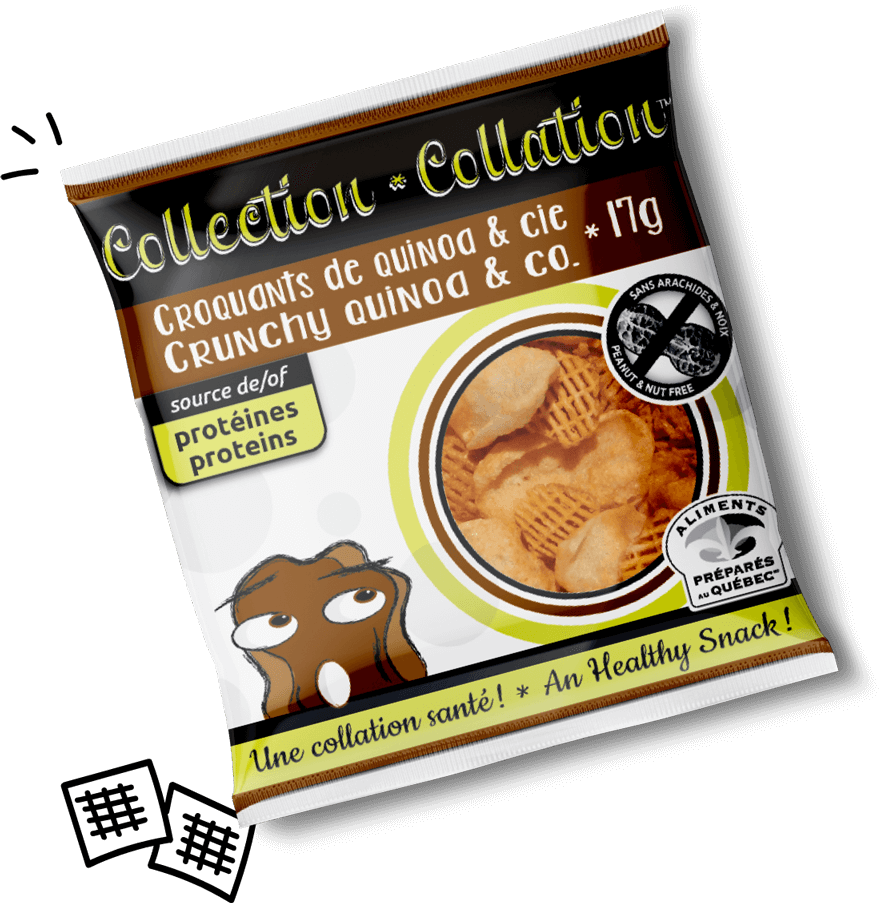 COLLECTION COLLATION
Crunchy quinoa & co.
Quinoa is the star ingredient of this irresistible snack. This snack is simply an essential, whether you're at school, at the office or at the gym!
INGREDIENTS
NUTRITION FACTS
Quinoa crunch: Organic white rice flour, organic quinoa flour, raw cane sugar.
Cereals: whole grain wheat, sugar, salt, barley malt extract.
Vitamins and minerals: thiamine mononitrate (B1), niacinamide, pyridoxine hydrochloride (B6), calcium pantothenate, folic acid, iron.
Contains wheat and barley.
BHT added to the packaging material to prolong the freshness of the product.
BOX OF 20 (16.80$)
BOX OF 20 (16.80$)
BOX OF 40 (28.60$)
CONTINUE YOUR PURCHASES
You are using an unsupported version of Internet Explorer