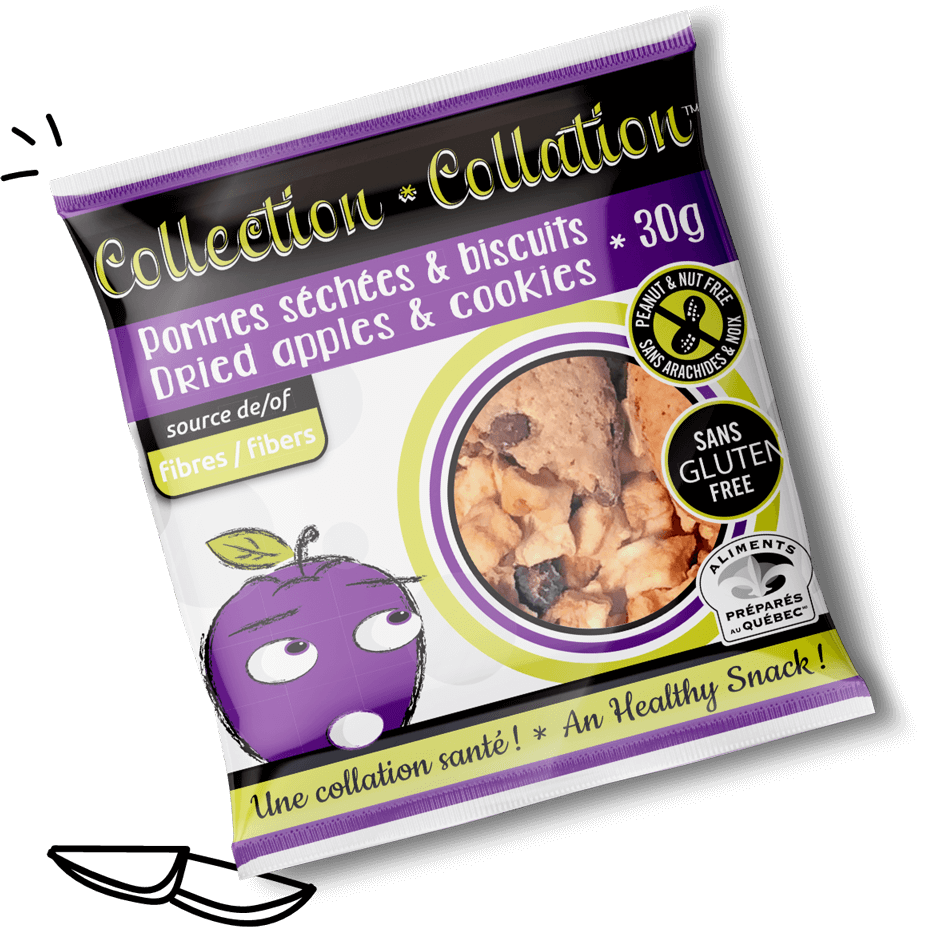 COLLECTION COLLATION
Dried apples & cookies
Those with a sweet tooth will love this delicious blend of chocolate chip cookies and dried apples. This unusual combination is extremly nourishing, crispy and tasty!
INGREDIENTS
NUTRITION FACTS
Chocolate chip cookies: chocolate chips (sugar, chocolate liquor, cocoa butter, soy lecithin, vanilla extract), pea starch, non-hydrogenated shortening (palm oil and/or canola oil), sugar, brown sugar, white rice flour, whole eggs, potato starch, water, salt, vanilla extract, pea protein, modified cellulose, sodium bicarbonate, fruit concentrate (dextrose, dextrin, fibre), pea fibre, powder paste, inulin.
Dried apples: apples.
Contains soybeans and eggs
BOX OF 20 (18.60$)
BOX OF 20 (18.60$)
BOX OF 40 (32.20$)
CONTINUE YOUR PURCHASES
You are using an unsupported version of Internet Explorer